CHRISTMAS BAKING MESSY PLAY
WHAT'S THE HOLIDAY SEASON WITHOUT SOME BAKING INVOLVED?
THIS ARTICLE CONTAINS AMAZON AFFILIATE LINKS
During the fall we did a pumpkin pie messy play that was a huge hit with the kids and I knew I'd eventually want to do it again. So one day while I was grocery shopping I spotted an easy butter tart filling box and immediately grabbed it alongside some mini graham cracker crusts and a can of whipped cream. Mini butter tart pies here we come!
I kept this one a smaller scale activity with less play space, less ingredients and less materials and they still had the same amount of fun. It was a great reminder that simple can be sufficient, especially with younger children who are happy to explore the simple things in life.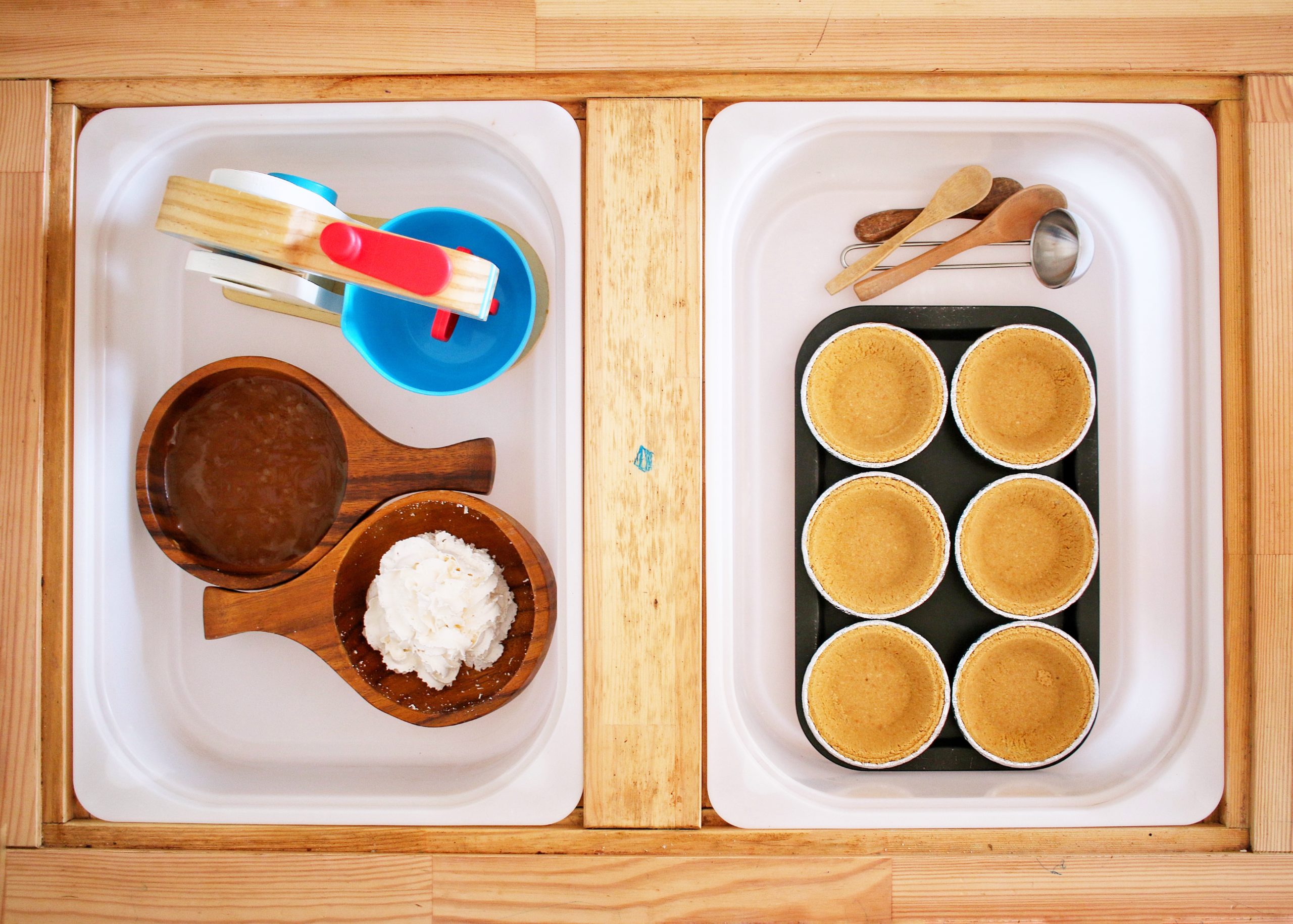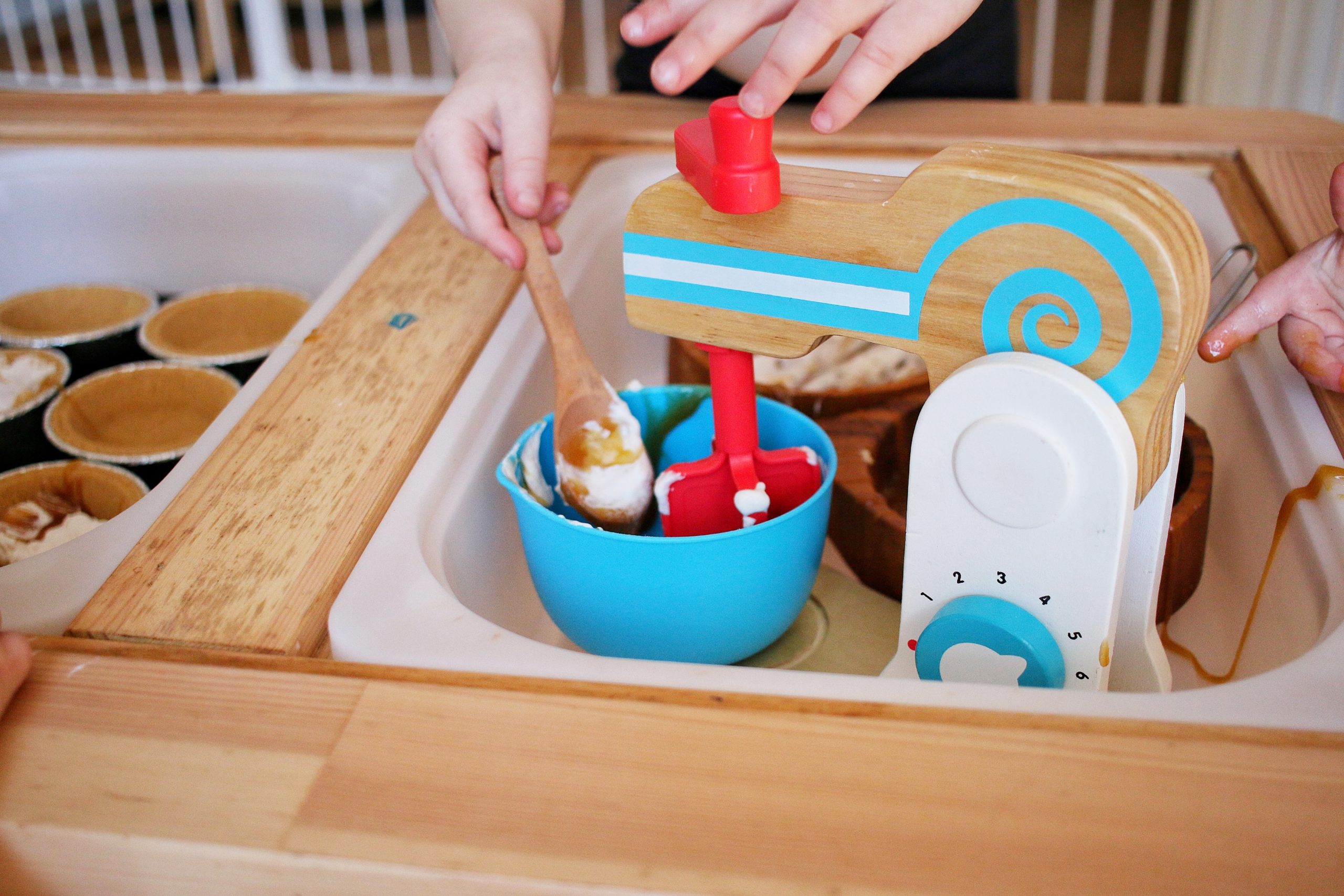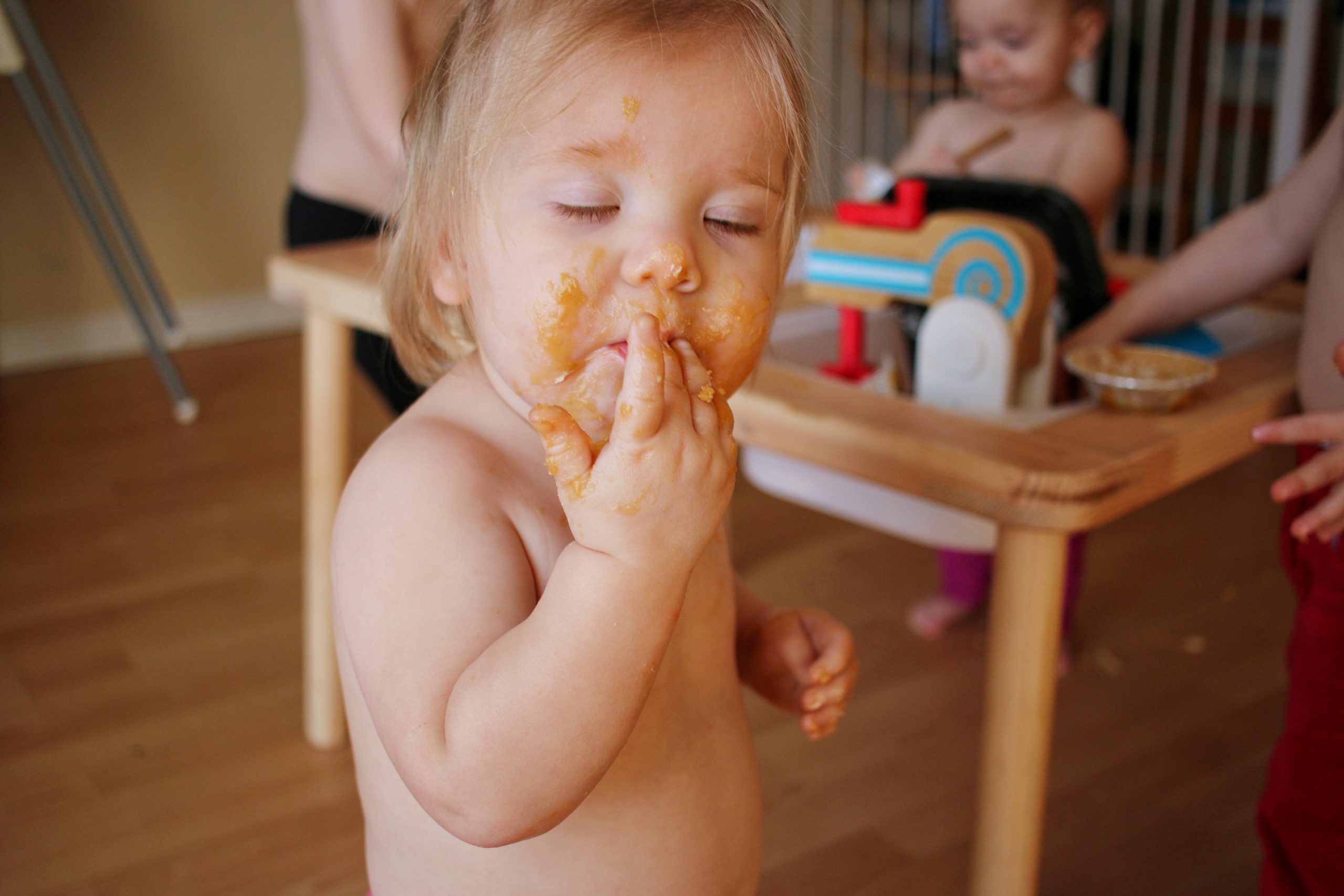 So I kept the set up simple. The pie crusts got set onto a little baking sheet (I used the Ikea play kitchen one), and then I made one bowl of filling and one bowl of whipped cream. Instead of a big bowl and multiple baking utensils I opted for the Melissa and Doug mixer plus a set of spoons! If you don't mind the clean up, you could always set this up alongside your play kitchen for a full baking experience!
The two older ones are regular bakers so they both knew to add ingredients to the mixer and about adding ingredients to the pie crusts. So while they mixed and dumped we talked about what kind of foods we liked to bake, which ones were the most fun to make and what kind of goodies we liked to eat.
Then I stepped back and let them explore how they wanted to explore, watched the older ones encourage the younger ones to use the mixer and of course there was a good amount of taste testing!
That's it! Our Christmas pie baking extravaganza.
I leave you with this photo of Z very much enjoying the taste testing experience.