Easy Outdoor Water Play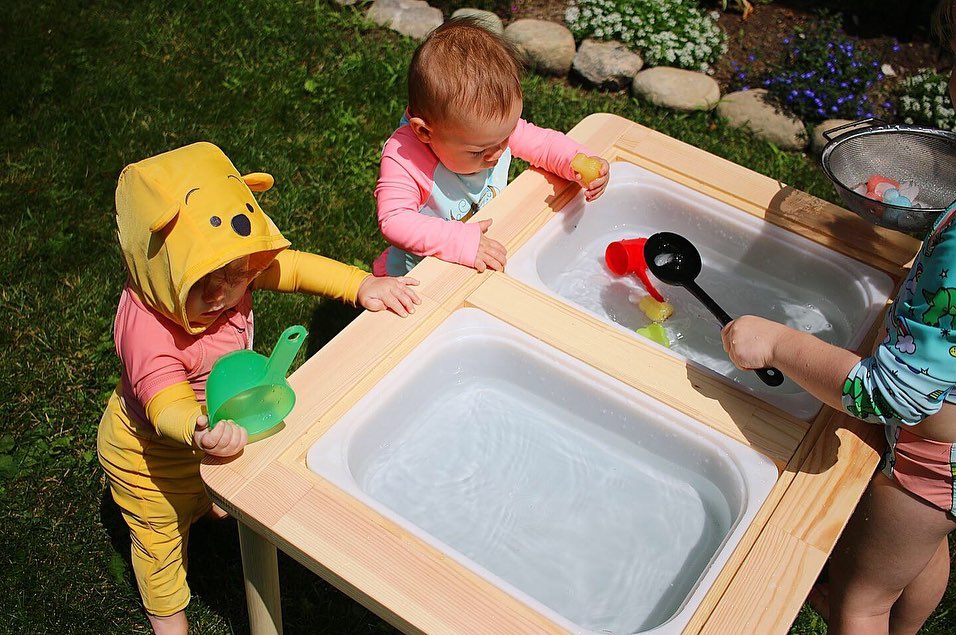 Help keep the little ones cool in the heat this summer with this fast, easy water play set up!
Summer time heat waves aren't fun for anyone – and trying to keep multiple tiny humans amused and occupied in the heat can be a task!
So I was really thankful to have some staples on hand all summer to quickly throw together some easy water play on the days we needed something to do outside of the usual pool or sprinkler fun.
So, what are my easy summer staples?
A water table. We used our Ikea Flisat table, but almost any water table would work.
Reusable ice cubes. Our stash is a collection of Dollarama ones and Disney store ones.
Kitchen utensils (think measuring cups, ladles, old formula scoops, strainers). I have a collection of thrifted pieces that are kept in a bin just for water play!
I keep some real ice cubes in the freezer, too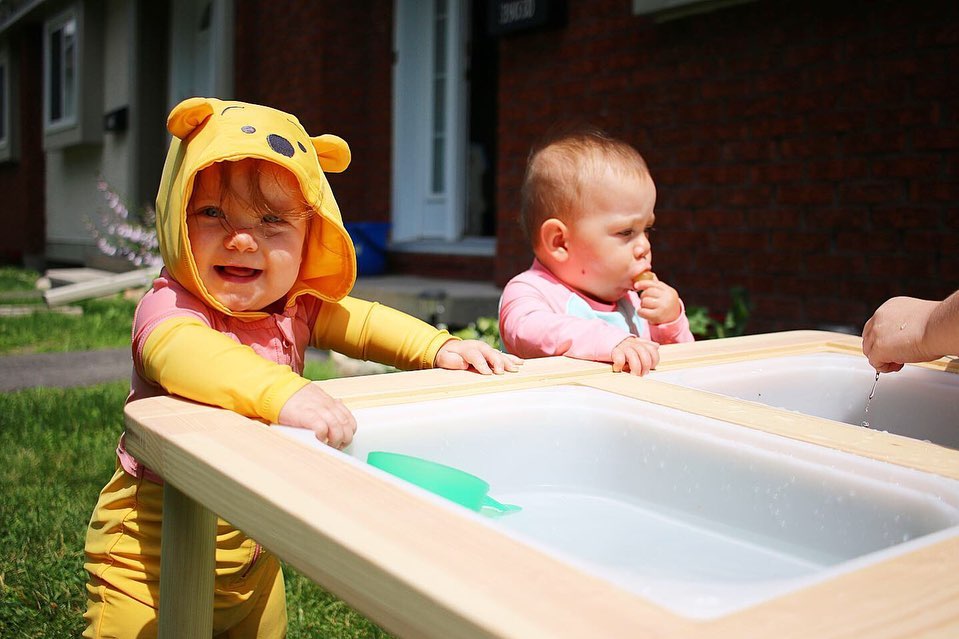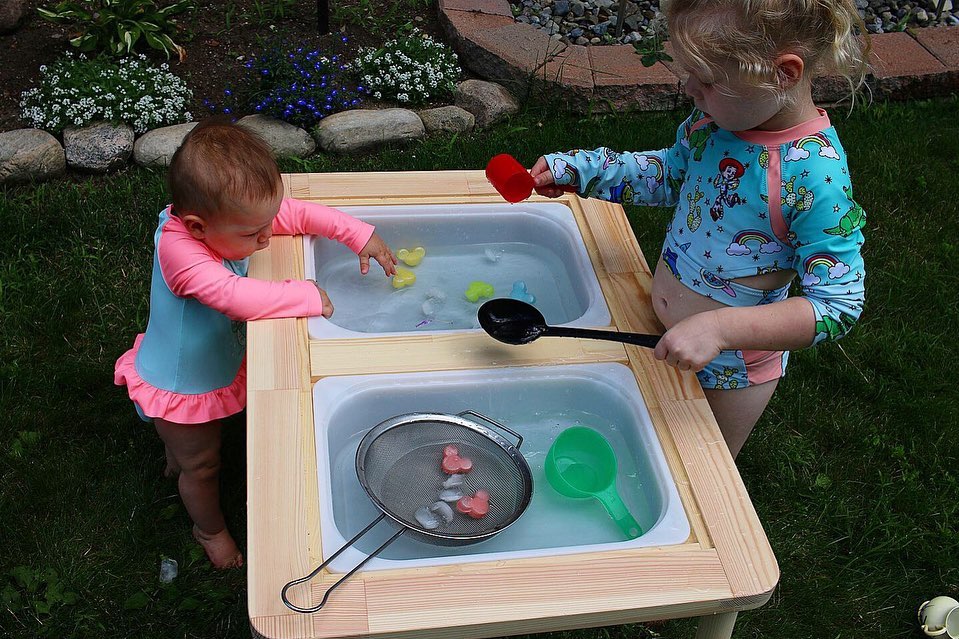 Sounds too simple to be true, right?
I thought so also as I put it all outside the first time. But it was a huge hit each time it got brought out. Even for the seven year olds!
If your littles are too small for standing at a water table, I've done the same set up with just the bins on the ground.
My favourite part is that it has such an easy clean up, too. Dump the water out, let the table dry and I always give everything a quick hot, soapy wash before packing it all back up.
Stay cool, everyone!